Viva México: the 2012 SIAR Watch Fair
Howard Parr
7 October 2012
Earlier this week, I went to the SIAR (Salon Internacional Alta Relojeria) in Mexico City. This was the 6th Edition of the watch fair, and included the most exhibitors yet…44 brands!
Most of the brands had scheduled presentations throughout the show, and I was asked to moderate the presentation from Audemars Piguet. Company board member (and founding family descendant) Olivier Audemars came from Switzerland along with Chief Artistic Director (a/k/a head of AP's watch and branding design) Octavio Garcia. Rather than give a talk, they preferred a more relaxed and informal open interview, as it were, so I was asked to facilitate this. More on the presentation can be found on the AP forum HERE
First off, let me just say that anyone who can attend the SIAR Watch Fair really ought to go. The intimate Salon is held on two floors of the Four Seasons Hotel in Mexico City. Stay there, enjoy the overwhelming hospitality of the staff, and some of the world's finest watch browsing is literally an elevator ride from your room.
The brand executives at the opening of the Salon
I made a point of visiting every manufacturer several times, and they were universally jubilant about the SIAR, with one brand exec going so far as to say it is one of his favorite watch fairs in the world. Why? "Because every request in terms of our setup is accommodated. And because the public is so knowledgeable and engaged."
*And it should be noted that all entrance fees for the fair are donated to the Red Cross.
Some brands shared suites, others created a virtual brand boutique on their own. Two entire floors of the hotel were transformed into one very intimate setting. Want to speak with Richard Mille? Right through that door. Mssr. DeWitt himself? Why not? Olivier Audemars? He's here too. The worldwide head of Marketing for Jaeger-LeCoultre? For Vacheron Constantin? For MB&F? Yes, yes, and yes…all were in attendance. And all primed for a conversation.
And with the extraordinary history and culture of Mexico City surrounding you, a full week's visit is a must!
The press came from all over Latin America, and were nothing short of voracious in their approach to the many interviews conducted throughout the week. Numerous interviews a day with the various brands, and you couldn't tell the writer from the WIS, because whether from Vogue, Esquire or a watch-specific magazine, they were first and foremost passionate about watches.
I had the wonderful opportunity to dine with quite a few of the press, and none appeared to be there for a job. Sure, they were working. All day, every day. But what came through most is that they were simply head over heels for watches.
In fact, after dinner I watched as six journalists had their 40th Anniversary Royal Oak books autographed by AP's lead designer Octavio Garcia, who sketched a Royal Oak in each of their books. Octavio's parents hailed from Mexico, so he was welcomed at the fair as a star returning home.
Throughout the week, the SIAR Watch Fair showed why it is such a powerful fair, and why Latin America has become so important to the many brands in attendance. First and foremost, watches sell BIG in Latin America. And big watches–and we're talking perpetuals and Grande Complications–sell BIG in Latin America. From Mexico to Argentina, and all countries in between, watches are extremely popular.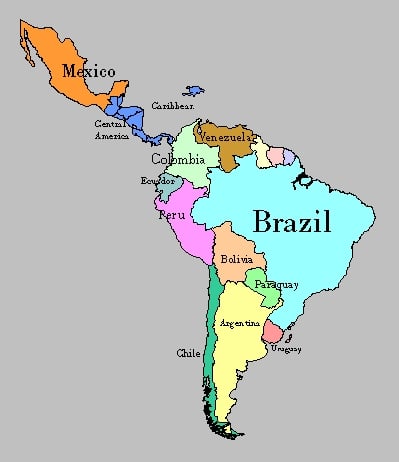 Second–and this is why you ought to think about attending next year–the SIAR shined specifically because of what was missing from the week. It took me a couple of days to figure out what it was.
There was absolutely no sign of "been there, done that" jadedness that is an almost guaranteed foe if you're in this hobby long enough. At some point, something is bound to trip you up. A brand is too fashion-y, you hit a blip in service, fancy events and ambassadors leave you wary of the value of the watches, too few independent brands, they're only in it for the money, watches are too big and gaudy, and so on.
These truths aren't universal. Hell, they aren't even truths. But they live like truths for us. Potentially insurmountable walls, when suddenly the purity of our endeavor is gone, watches are no longer the person we married, and we fight cynicism with everything we've got. We change brands, we buy a new watch, we take a break…whatever we can muster to try and regain the love for the tic-toc we so deeply fell in love with years earlier. Just what can we do when we become resigned with all of this?
2013, you go to Mexico. That's what you do. Because if you want to be fully immersed in everything you fell in love with over watches, the SIAR Salon is for you.

The Courtyard (image by Four Seasons, Mexico D.F.)
Collectors and watch enthusiasts came from all over Latin America to enjoy this intimate experience. They were curious, almost anxiously so. They couldn't get enough of the watches and the conversation about them.
More good news for the future: if you're one who fears the cell phone will kill any chance of the next generation wearing watches, the SIAR is for you. Many children came to the Fair, sporting a vintage Tag or Omega, or standing eye-level with the watchmaker's bench as they were shown the inner workings of a Minute Repeater
…or a loupe view of a skeleton.
There were young company execs looking for the next tourbillon, others attending a Master watchmaking class from Jaeger-LeCoultre, and many of them women.
If anything was clear this past week, it was that service and family come first in Mexico. And that was the prevailing feeling at the SIAR. You weren't coming to a watch fair. You were attending a family reunion, and the theme was watches.
So, let's get to them.
Despite having taken well over 1000 watch images of every brand present, some of the suites were just too problematic for pictures. So I've spared the glare, and dumped those too harsh to post.
That said, here you are…
AP's suite re-created the theme of its 40th Anniversary Royal Oak Exhibition, which makes the final stop of its world tour this week in Singapore.
And an original Royal Oak from the AP Museum
Cartier
Vacheron Constantin
Montblanc
MB&F
De Bethune
A. Lange & Sohne
Urwerk
Richard Mille
Franc Vila
Jaeger-LeCoultre
LUNCH TIME!
Hop in the sponsor's car…
Or maybe just take the elevator downstairs for some fresh tacos…
Will you look what time it is?!
Back to it…
Concord
Dewitt
Piaget
Zenith
One of my favorites from the show. A new ladies, cushion watch from Zenith. Diamonds so elegantly tucked into the corners of the case only.
Hublot
Girard-Perregaux
I visited with Mike Margolis for quite a while. Thanks for opening the cases, Mike. It's trouble trying to shoot all of these pieces from outside the glass.
Beautifully adorning Mr. Margolis's wrist…
And so it is written…
Mexico and the 2013 Salon Internacional Alta Relojeria…VAMOS!!!
Congratulations to AP on their award for the 40th Anniversary Royal Oak.
And thank you for including me this week at the amazing SIAR Watch Fair.
Hope you all enjoyed the Fair!