TZ Blogs October 19, 2012 Timezone Feature
The past year has been enlightening; to not only spend quality time with several independent watchmakers, such as:
Peter Speake-Marin
HMS and Resilience

HMS prototype (piece unique), Tourbillon MR (piece unique) and Perpetual Calendar (1 of 20)
Kari Voutilainen

Vingt-8
Martin Braun
Perpetual calendar flying tourbillon with retrograde date and large balance wheel

Calibre 39 with HPE escapement, ADAS and micro-adjustment system
David Walter
Three Wheel Clock design is inspired by the original by A.-L. Breguet

Double Pendulum Resonance Clock
Thomas Prescher
Triple-Axis Tourbillon
Marco Lang


Albert von Sachsen
.
.
.
but also to meet some of the collectors who support them:
Paul Gerber and Habring2 Doppel

Thomas Prescher Sailor

PSM Spirit

PSM Perpetual Calendar with in-house Caliber SM2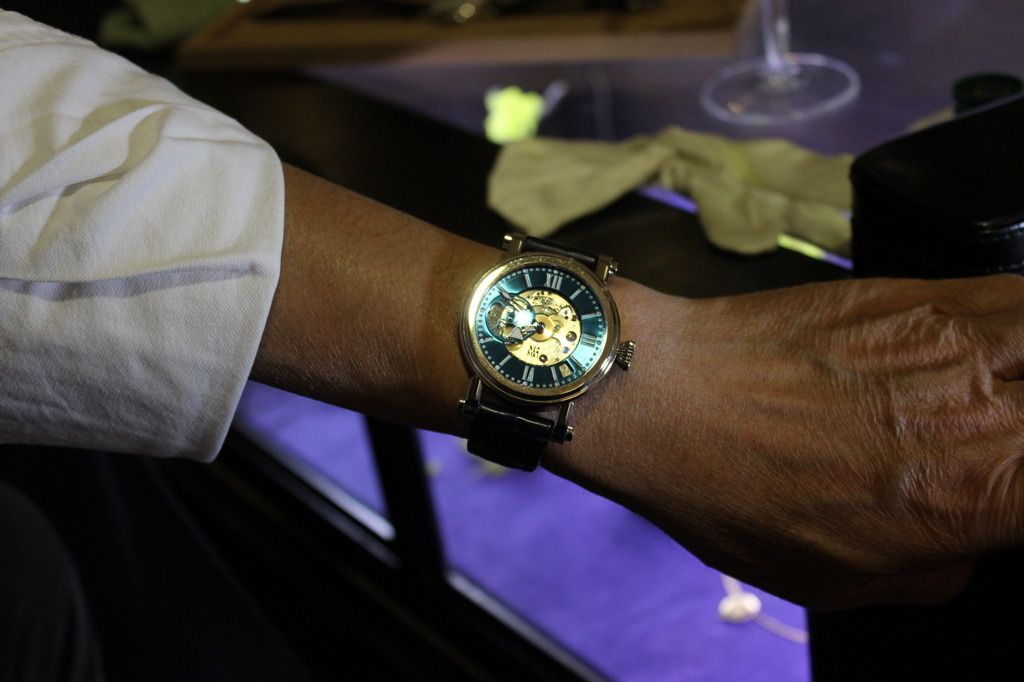 PSM Thalassa No. 1 of 30 with in-house Caliber SM2

Marco Lang Friedrich August I with custom spade hands in heat blued steel

R.W. Smith Flying Tourbillon No. 1

R.W. Smith Pocket Watch No. 2

Voutilainen Vingt-8

David Walter Double Pendulum