TZ Blogs February 12, 2014 Timezone Feature
Hublot Spirit of Big Bang – Live Photos & Impressions
Amr Sindi
12 February 2014
I've been meaning to post my photos from SIHH/Geneva Watch Week for a while now, so I guess better late than never! In this post I'm sharing my subpar photos of the all-new collection, the Hublot Spirit of Big Bang.
I'll be the first to admit, I was taken aback when I first saw the press release of the "Spirit of Big Bang". Mind you, SIHH (or rather "Geneva Watch Week" or some other appellation for non-SIHH brands like Hublot) has never been Hublot's principal show, they save that for Baselworld. So by no means is this intended as the principal new product of the year, nor should it set the tone for Baselworld in a few weeks.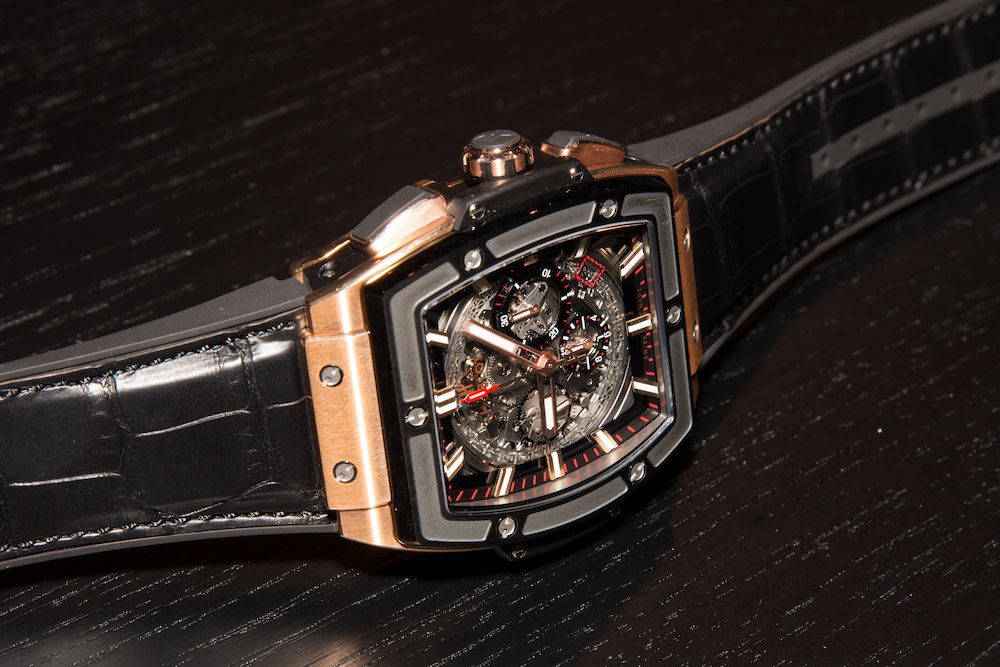 A tonneau-shaped case may not be what springs to mind when someone mentions Hublot. Yet after the MP-01 and more recent MP-06 Senna (which I've been told is selling very well) I can't say I'm totally surprised that Hublot decided to make a more accessible (read affordable) version.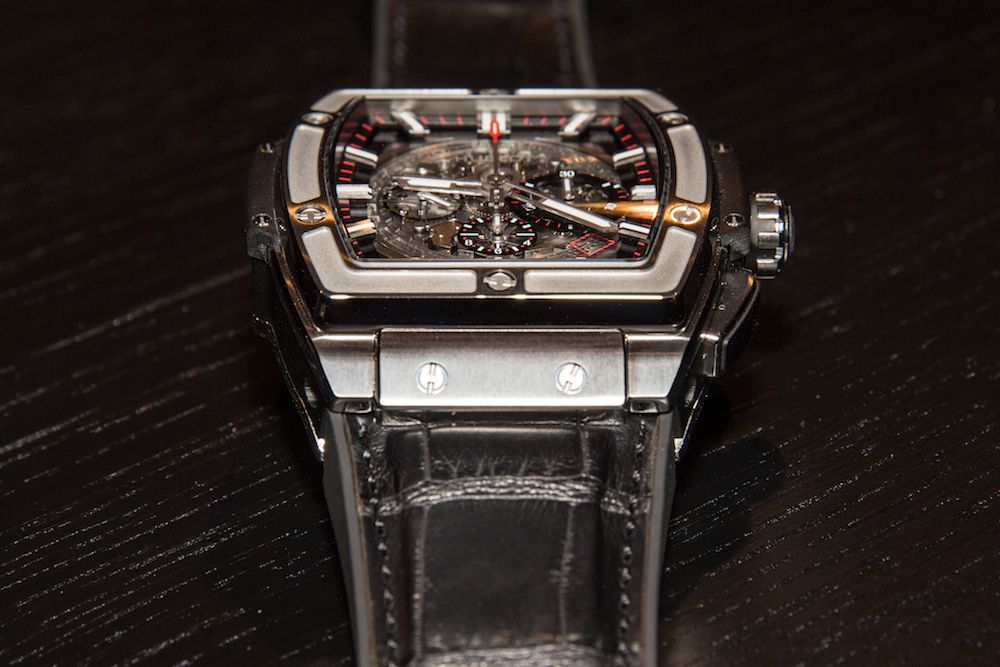 As the name implies, it has the "spirit" of the Big Bang in its multi-material "fusion" aspect and sandwich case construction. Even the red and white markers from the original Big Bang, as well as the tri-compax chronograph layout have found their way here. Yet the rounded case angles, grooved bezel and more pronounced pushers, not to mention the open dial make it quite the departure from the Big Bang, with cues from other pieces like the Unico and a few MP-series pieces.
One part of the watch I do believe deserves a bit more credit is the custom Zenith El Primero chronograph movement, the first of many to grace Hublot watches I imagine given JCB's new position as head of LVMH watch brands. Ideally I would love to see such a revered movement in the more retro Classic Fusion case, but I guess we'll have to wait and see…